I am a HUGE Lady Gaga Fan.
So is my boss.
And since he is nicest person EVER he took a bunch of us to go see her show and I got to gift a ticket to my sister for her birthday. Here is a re-post of the video I shot when we gave her the ticket: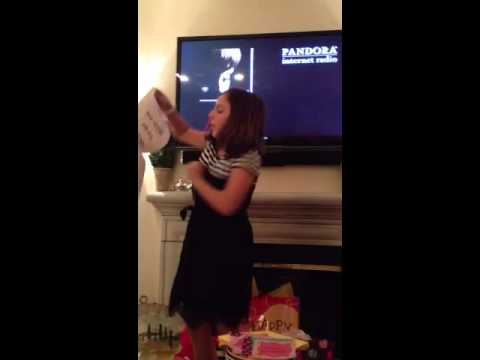 We are soooo related.
Anyways, Juliette came over and we started playing around with dress-up stuff to get ready for the big show at Staples.
"Be fierce Juliette"
A few shots from the show: